Recording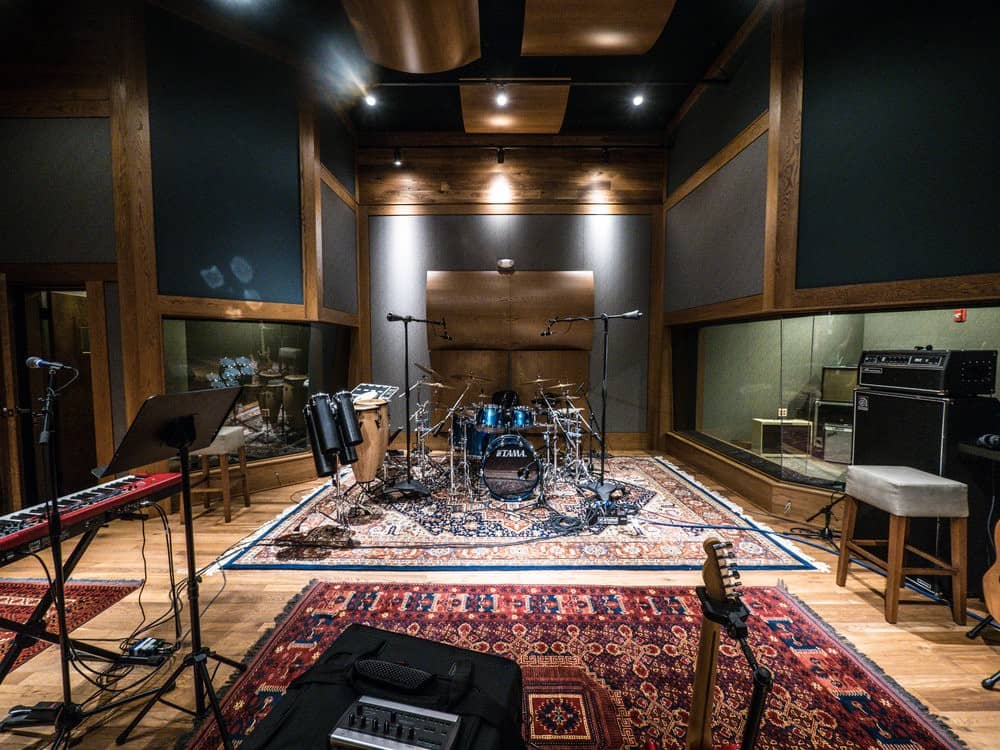 Our two gorgeous, spacious recording studios, located just outside of Baltimore, are perfect for recording your next single, album or video. Our live rooms can accommodate large groups, with two isolation booths for vocals, horns and other musicians, with perfect sightlines around the entire room and to the control room. One of the best new recording studios in the region, Stages is easily accessible for artists and bands in Maryland, Washington, D.C., southern Pennsylvania and Delaware.
Our extensive microphone collection includes name brands such as Neumann, AKG, Sennheiser, Royer, AEA, Schoeps, Josephson, Lauten Audio, Beyer, EV, Shure, Telefunken and Audix. You can use our consoles' on-board preamps and EQ, or choose from a variety of outboard units and compressors from API, DBX, AEA, Bricasti, Lexicon, Quantec, Manley, Teletronix, Universal Audio, Emperical Labs, T.C. Electronics, Avalon, David Hill, Slate Pro Audio, Maag, Burl, Rupert Neve Designs, Dangerous Music, Vintech, Geoff Daking, Studio Technologies and Focusrite.
For piano or string tracking or overdubs, our performance hall links to the control rooms in Studio-A and Studio-B. The performance hall is home to a Steinway Model M 5'7″ medium grand piano.
If you like recording at home and just want Stages to put some finishing touches on your tracks, we can do that too. Do you want to record drums in one of our large, acoustically pristine rooms? Want to crank your amp louder than you can at home? Or do you want to do your final mixing on one of our automated consoles? We're happy to help make home recordings go the extra sonic mile.
Mixing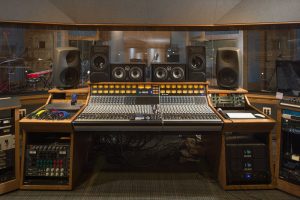 We offer a variety of mixing options at Stages. From one of our control rooms, you can mix through the console, utilizing the outboard processing, or mix in-the-box utilizing software and our extensive collection of plug-ins from brands such as Universal Audio (complete set of plugins utilizing an Octo card) or Waves. You can come mix your project in person, or send us your tracks and have one of our first-class house engineers mix it using all of the tools at their disposal in our acoustically designed control room through our state-of-the-art monitoring systems.
Mastering
This is the final step in any recording process. Mastering will make your music sound finished and professional, ready for radio play and promotion. You can come to Stages and work with one of our mastering engineers on your final product, or you can send us your mixed tracks and an engineer will put their finishing touches on it, including compression, equalization, stereo-widening and more, to make it sound the best it can.
Private Rehearsals
For a heightened private rehearsal experience, rehearse in one of our beautiful, spacious studio live rooms. Designed for superior acoustics, these rooms are 33' by 23' with 16-foot ceilings. The rehearsal package comes with a PA for vocals, mics, mic stands, cables, direct boxes and a Mackie mixer; a full drum kit, bass amplifier, guitar amps and Nord Stage 2 keyboard with amp. One of our expert engineers will be on hand to greet the musicians, explain how all of the equipment works, and make sure everything is set for a smooth experience. Enjoy the adjoining green room with a couch, chairs, and big screen TV, attached kitchenette and private bathroom. For an additional fee, have a Stages engineer record your rehearsal using either a 48-channel SSL Duality SE or a 32-channel API 1608 console.
Editing and Vocal Tuning
Some projects require a little extra TLC, which we're happy to offer here at Stages in the form of editing vocals and vocal tuning. Using professional software called Celemony Melodyne, we can touch up vocal takes to give them the best tuning possible with no audible artifacts. You're welcome to attend a vocal editing session or send your tracks to Stages, and our engineers can perform this editing wizardry.
Livestream Video Production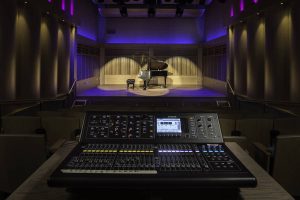 Look no further than Stages for your livestreaming needs! Have your performance streamed from either one of our Baltimore-area recording studios or the performance hall with audio mixed on one of our studio consoles, utilizing full outboard processing. Available options include multiple camera angles, professional lighting and camera operators. For promotion or tips, logos and PayPal/Venmo graphics can be added to the livestream. We also have the ability to stream to multiple platforms at the same time.
Video Recording/Editing
Looking to put your music into a professional video? At Stages, we can shoot your video in any number of areas at our facility – a recording studio, the performance hall, a lounge, the lobby, outside on the patio or the outside stage. From music videos to demonstration programs to video blogs, we can record whatever your needs are with pristine audio and video. Our video producers can edit and finalize your video, adding graphics, title pages, overlays and other effects.
Live Production
Stages is also your go-to live sound and staging company for events all over the region, from Baltimore to Washington, D.C., to New York. We offer a variety of packages, from a full-sized stage with sound and lights for crowds of 8,000 to a package for an outdoor party or anything in between. Our Stagemobil XLR portable stage can be brought to any location, set up with world-class sound and lighting, and run by our expert crew.