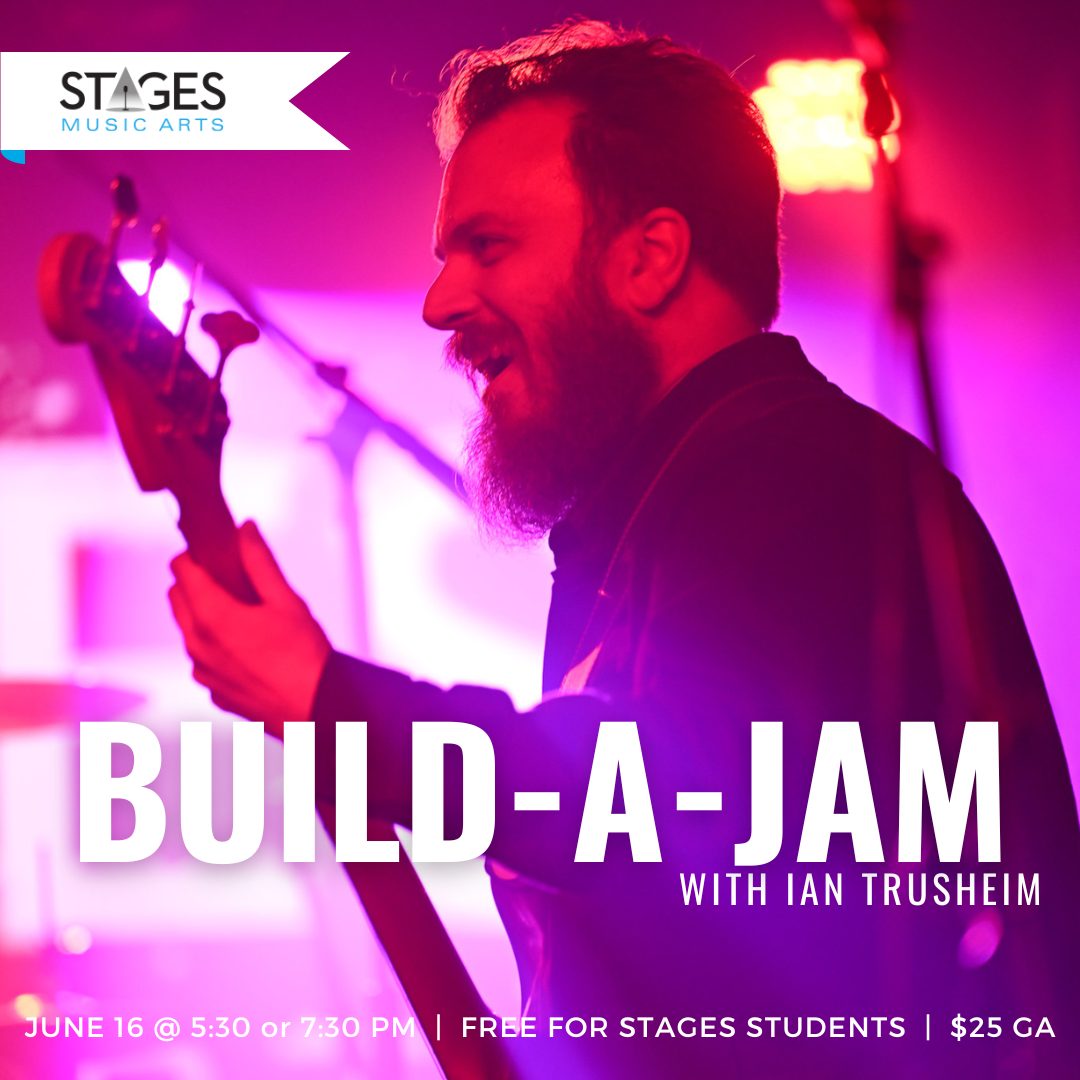 Join Ian Trusheim for the latest version of Jam Night – Build-a-Jam – focused on all the elements and considerations required to build an improvised jam on the spot!
• All ages & instruments welcome!
• Beginner friendly
• Early (5:30 p.m.) or late session (7:30 p.m.)
Free for Stages Academy students; $25 general public.