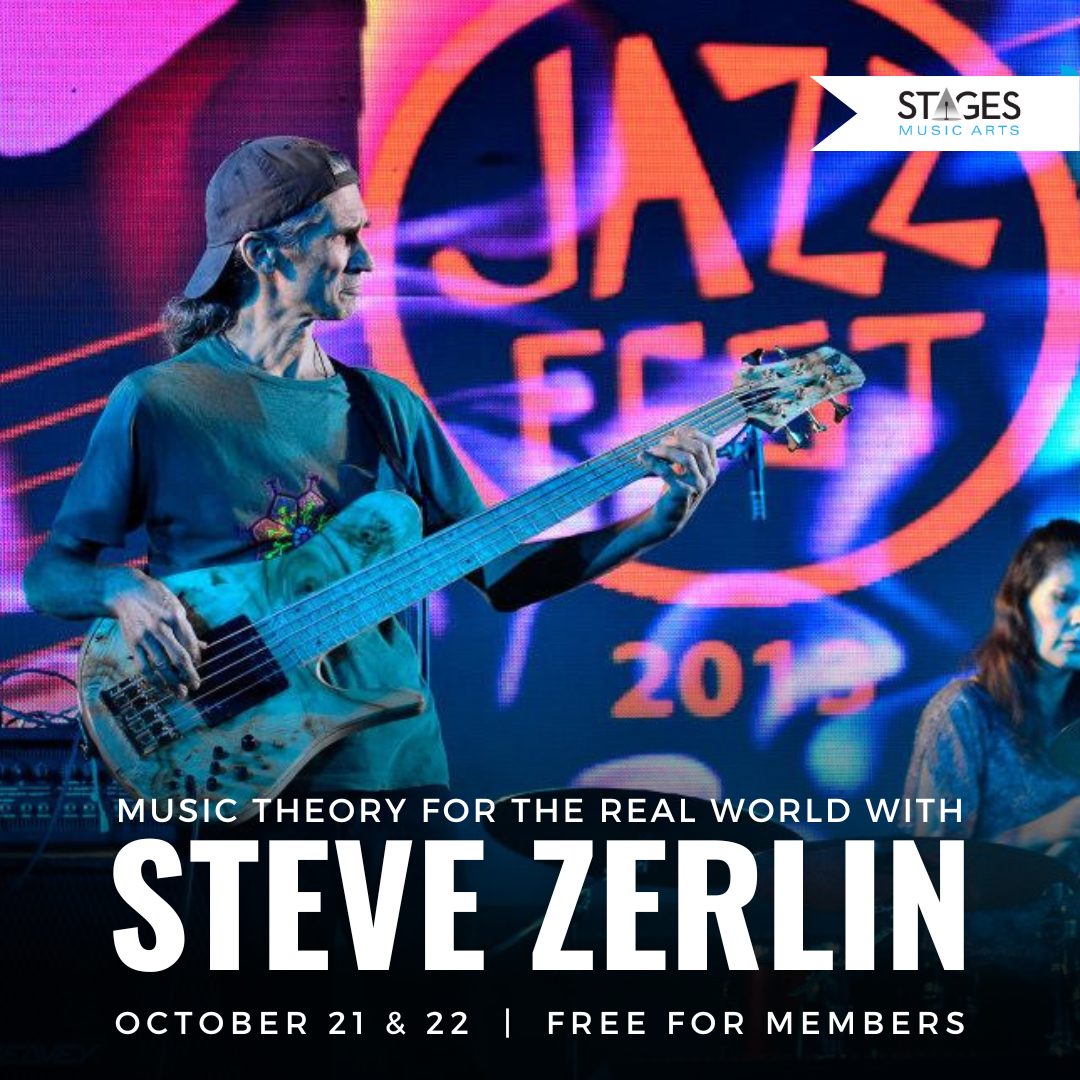 Music has been referred to as the "universal language" – how well do you speak it? This two-part series – led by the brilliant and versatile bassist Steve Zerlin – will expand your understanding of what you are actually doing with your instrument, enabling you to grow with unlimited creativity as a player, composer or improviser.
Steve Zerlin is an incredible instrumentalist – fluent in many styles of music, who has played with many top artists, including Jerry Garcia, Dennis Chambers, Victor Wooten, Carl Filipiak, Kenny Loggins, The Drifters, The Platters and more.
October 21 & 22nd from 1-5 PM each day.
In this class, you will:
Deepen your theoretical understanding of music

Learn to fluidly speak the language of ALL styles of music, including cross-cultural

Improve your audio recognition (ability to really hear what you are listening to, including chords beyond the diatonic)

Obtain a comprehensive and integrated understanding applicable to all keys

Develop a practical application of the "circle of fifths"
No prior knowledge is required. Bring a notebook, a pencil and an instrument if you like (guitar or bass most useful).
**ONE ticket covers BOTH days of this comprehensive Masterclass.**