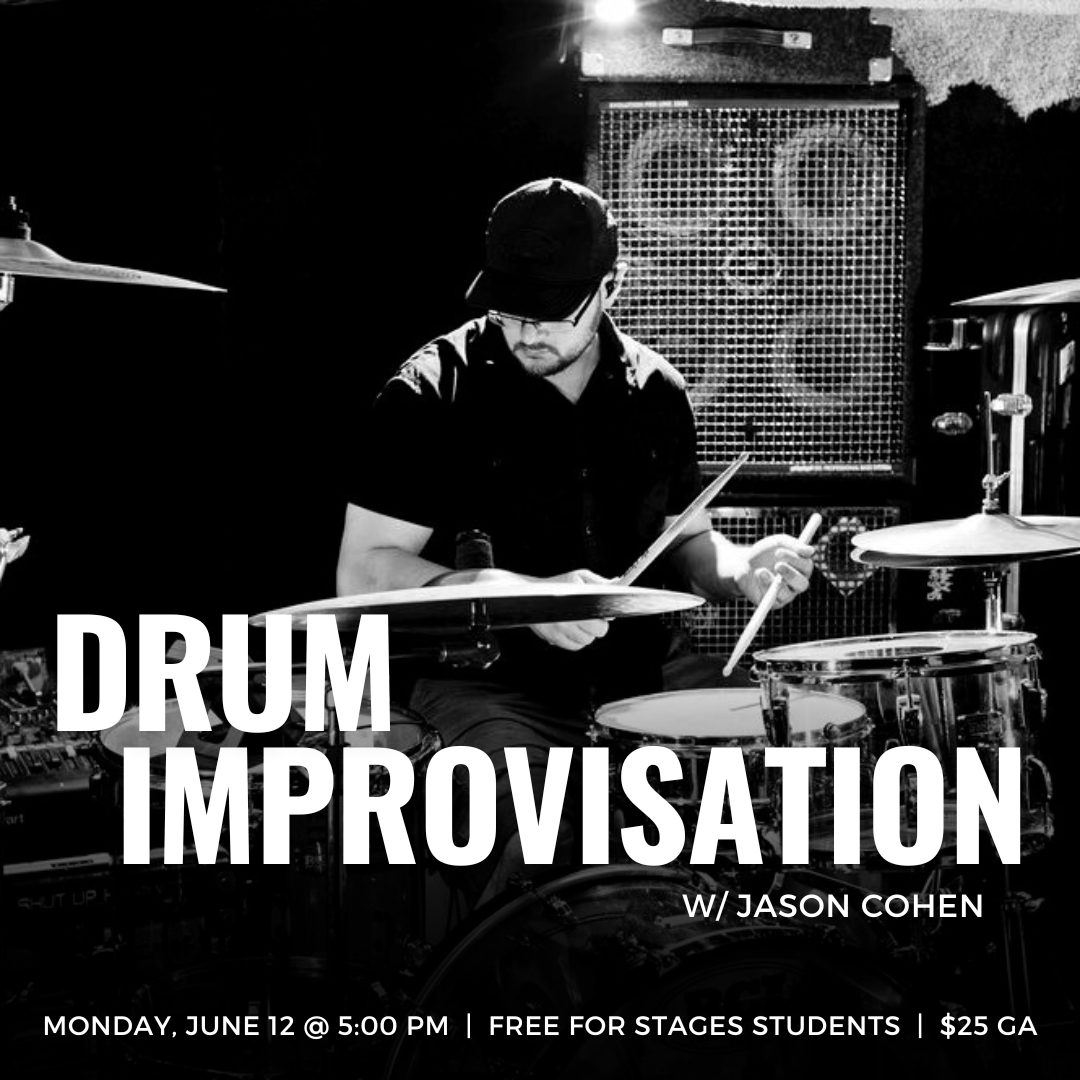 Join Jason Cohen to explore improvisation at the drum kit. Learn to take simple ideas and turn them into improvised performances. You will learn how to come up with ideas on the spot and switch between them seamlessly in real time.
Whether you are an experienced drummer or have never picked up a drumstick before, this workshop is open to everyone. We encourage anyone with an interest in drumming and improvisation to join us.
Don't miss this exciting opportunity to explore your creativity and connect with fellow drum enthusiasts!