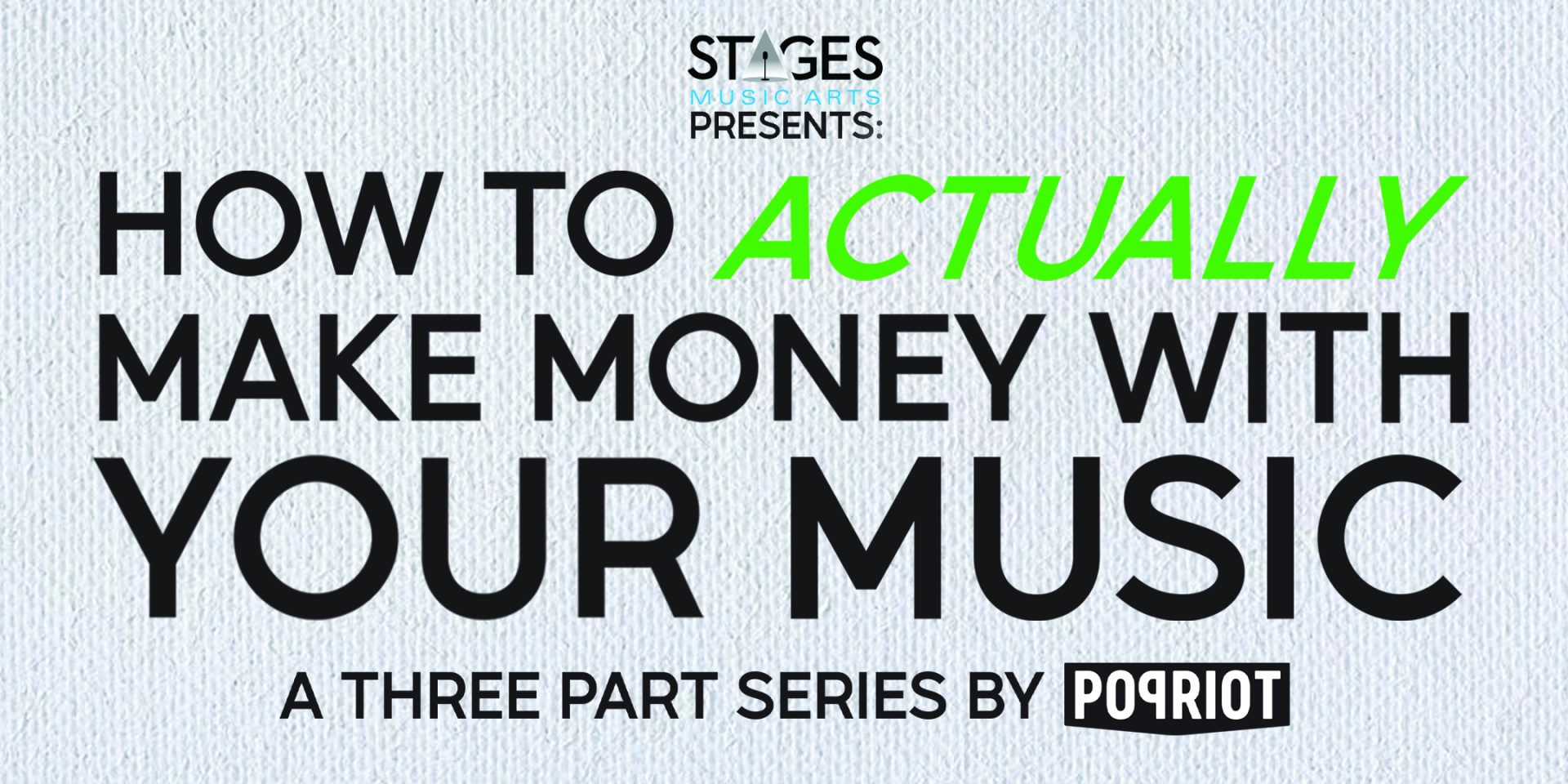 How can working musicians thrive and make money in a post-Covid world? Stages Music Arts is thrilled to partner with PopRiot to bring you this three-part series to empower working musicians to:
understand the business of music, marketing and sales

create a path that reflects their desires and brand

utilize streaming platforms as a complement to live shows

alter their perspective on products to actually make money
SESSION 1: Foundations of Music as a Business – October 4th
How to establish the purpose, profile and concrete goals of your music business

Formation of legal entities and why it is vital for your music

Roles of people in the industry, differences between them (manager, agent, etc.)

Branding, emotion and money & much more!
SESSION 2: Branding, Marketing & Advertising – October 11th
The necessity and power of branding

What exactly is marketing, why is it important, and how it is different from advertising

How to set up effective ads that result in gaining fans and making money

Behaviors of different social media platforms & how to best use them
SESSION 3: Sales & E-Commerce – October 18th
How to best utilize different social media platforms for sales

How to maximize sales at shows

Turning a release into a profit & so much more!
Participants may register for each class individually, but signing up for the entire series entitles you to receive:
Practice work, summary PDF's, reference sheets for each class

$75 off a 4-hour recording session at Stages Music Arts

One FREE 30-minute consultation with PopRiot
$20 per class for Stages students; $25 per class for general public
Register for one, two or all three classes at Eventbrite.